Press
Aqua et Sol Black Friday Promotions
          GQ.com posted a Black Friday article regarding the best upcoming deals for the 2018 season featuring Aqua et Sol!
          GQ is an international men's magazine founded in 1931. They mainly focus on fashion, style, and culture. GQ became its own definition. It describes a guy who dresses nicely, sleek, and appears sexy to all the women. Now isn't that ironic that GQ featured Aqua et Sol's eclectic men's swimwear brand.
            Link: https://www.gq.com/story/black-friday-fashion-menswear-deals-promo-codes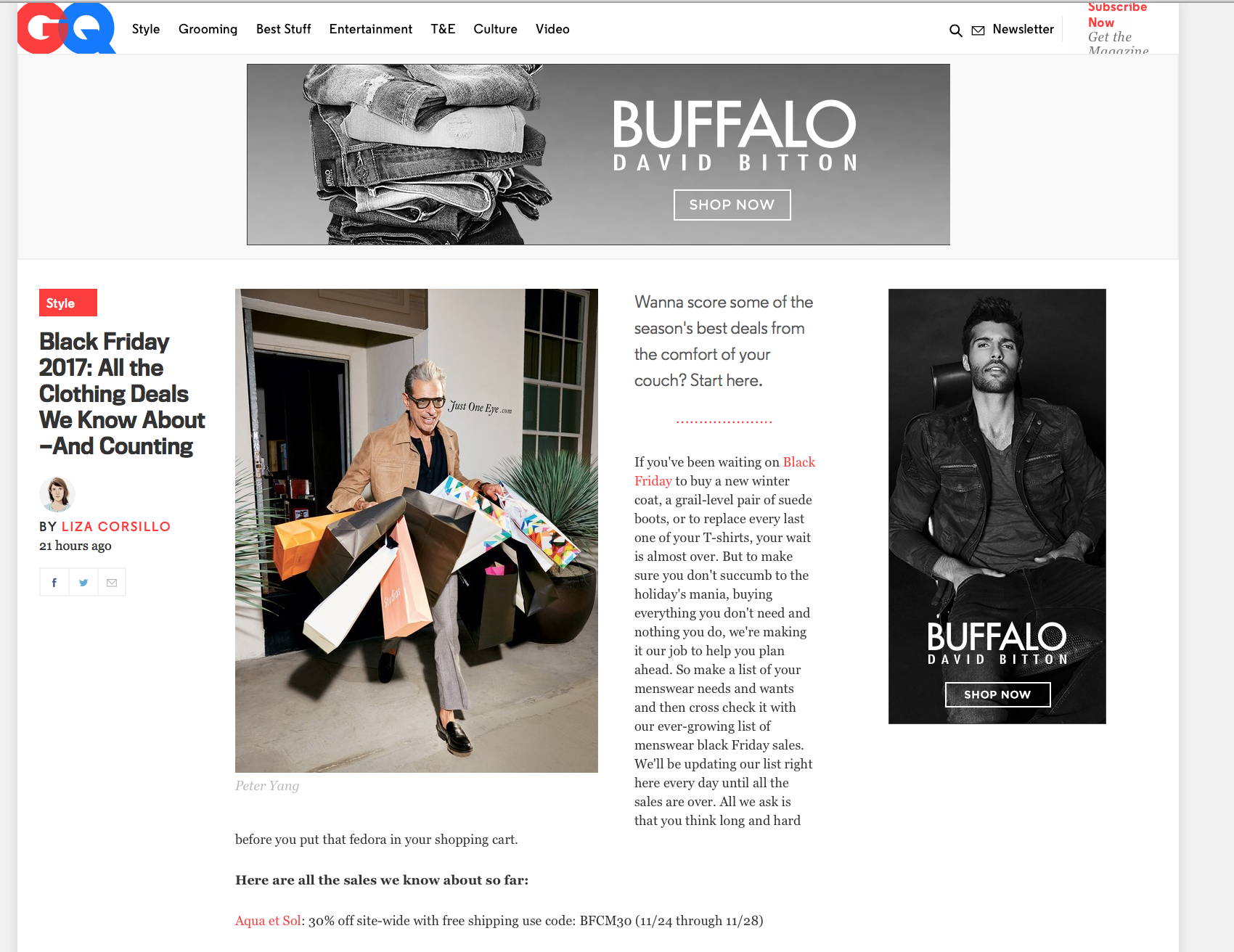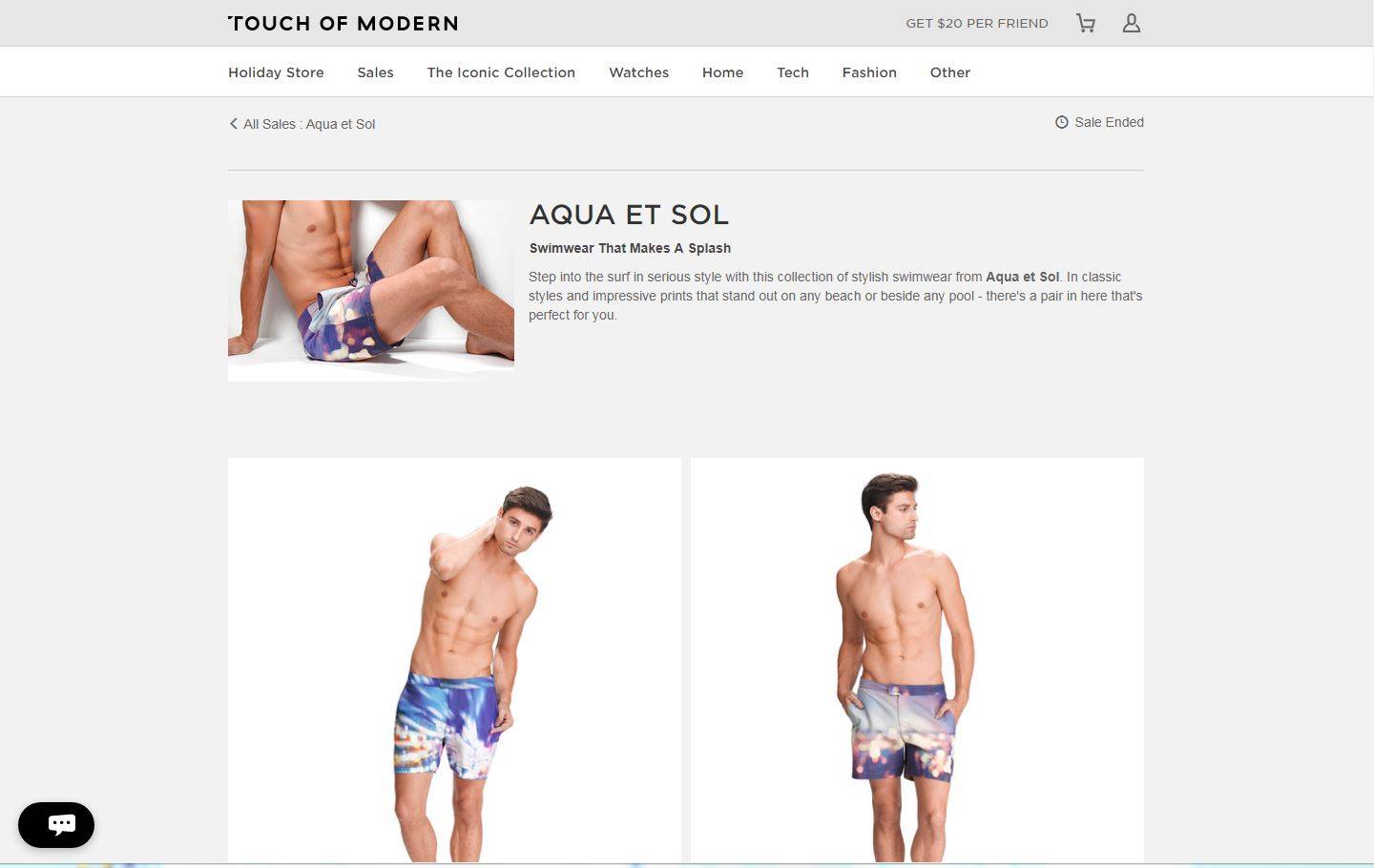 Aqua et Sol / Touch of Modern
          It was the conclusion of Summer '17 when touchofmodern.com ran an Aqua et Sol sale on their website. Touch of Modern is an e-commerce website that offers mostly apparel products, fashion, and accessories for men.
            Aqua et Sol is a lifestyle brand, with swimwear that 'makes a splash'. It allows the modern man to step into the surf with serious style with impressive glorifying prints that stand out on any beach or beside any pool.
Aqua et Sol featured on Essense Now!
            This male model is ROCKING our Navy Dusk Elastic short. This swim trunk is built and designed to be worn as a walking short and a swimming trunk, which gives it such value. If you want to be a chick magnet on the beach this summer, you're in the right place.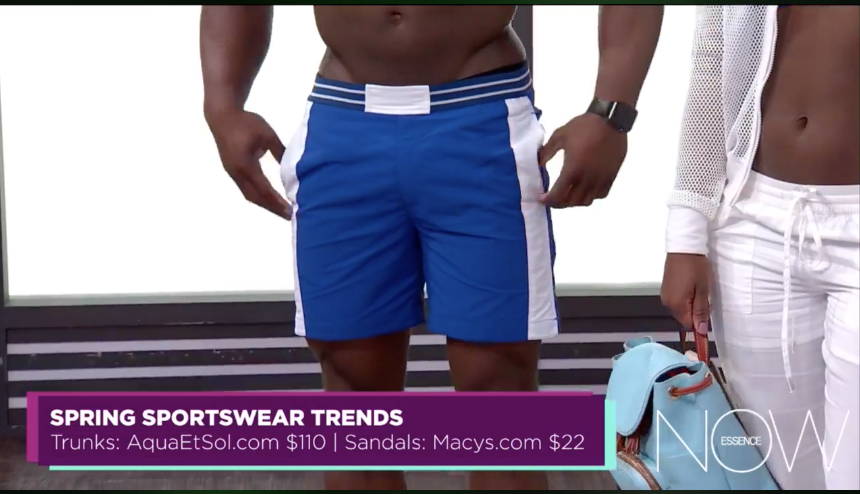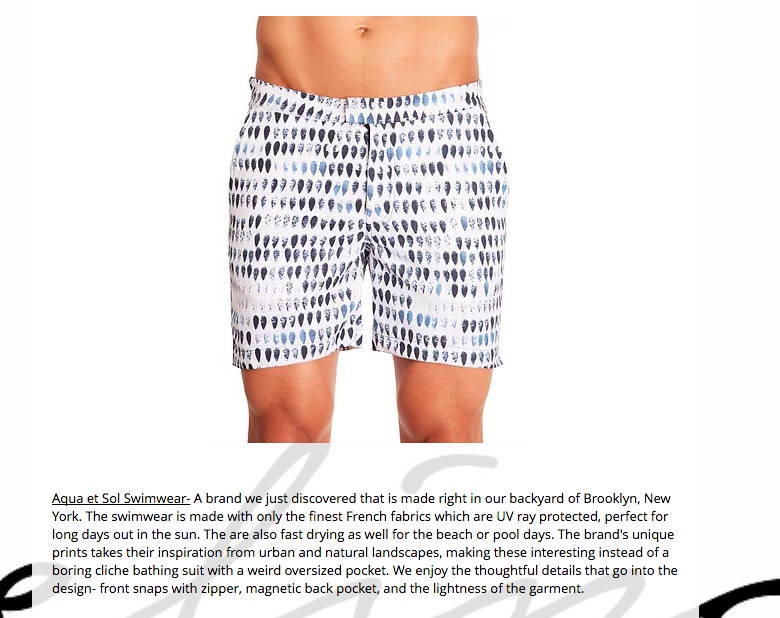 Aqua et Sol featured on LabelingMen.com
          Labelingmen is an online fashion publication that focuses on fashion inspiration, style guides, dating stories and lifestyle activities. Here's what they had to say about our brand.
          "A brand we just discovered that is made right in our backyard of Brooklyn, New York. This swimwear is made with only the finest French fabrics which are UV ray protected, perfect for long days out in the sun. They are also fast drying as well for the beach or pool days. The brand's unique prints take their inspiration from urban and natural landscapes, making these interesting instead of a boring cliche bathing suit with a weird oversized pcoket. We enjoy the thoughtful details that go into the design - front snaps with a zipper, magnetic back pocket, and the lightness of the garment."